Hello, all!
We're still sorting out the aesthetics of the site, but we're pretty much up and running now. We've got our social networks in place, and even an Amazon Wishlist for things we can always use and a few things we'd love to have!
Kitten season is upon us and BeeBee's House has their first litter of the spring!
Meet Baloo (solid grey) and Louie (striped tabby). They are about 4.5 weeks old and love to sleep!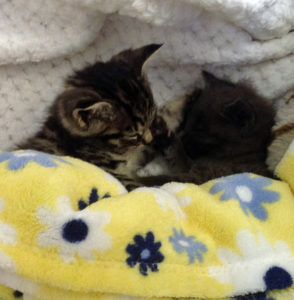 Video of them not sleeping over at YouTube.